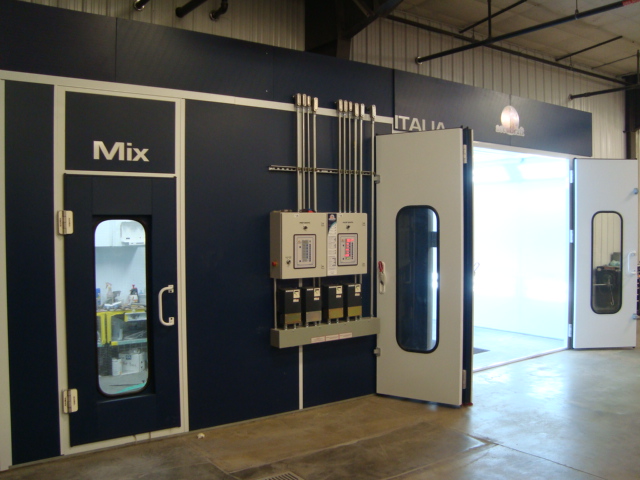 PPG Paint
PPG's reputation for a superior refinish product has led K & J Body Shop to convert to PPG's Envirobase products. Envirobase Waterborne paint is a high performance automative refinish coating that reduces volatile emissions by up to 80%, improves air quality for the work environment and community, reduces hazardous waste, offers superb color matching, and provides a lifetime limited warranty for as long as you own your vehicle.
Each refinish technician is PPG certified. They take yearly classes for recertification and learn the latest trends in refinishing.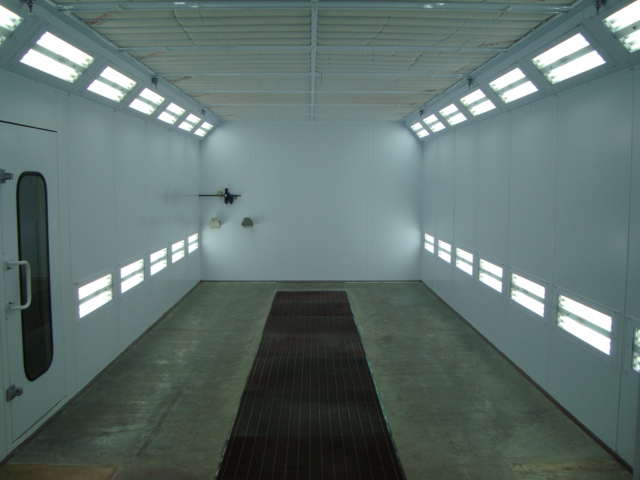 Accudraft Station
Spray Booth
K & J has recently installed a High Performance Accudraft Spray Booth. The station model booth boosts high effeciency features and oustanding air filtration providing clean jobs and low operating costs. It also filters air in three different stages making the workspace almost dust free and safe for the paint technicians and the environment.
CONTACT K&J
Hours:
Mon.-Fri. 7:30a.m - 5p.m

24 hour wrecker & towing
After Hours:
Phone: 712-470-6455
Phone: 712-470-1312
FREE ESTIMATE