Paintless Dent Repair
Paintless Dent Removal, PDR, is the process of using several techniques to remove dents, chips, and hail damage from vehicles quickly, effectively, and without painting. Paintless dent removal is also less expensive than traditional shop repairs.
The paintless dent removal system uses specialized tooks to slowly remove the damage from behind the panel or from the outside.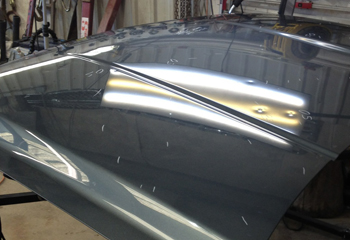 What dents can be fixed?
• 90% of minor auto body dents can be repaired to pre-dent condition
• There are some dents that can not be fully restored:
     - deep dents
     - dents in creases
     - extra large dents
CONTACT K&J
Hours:
Mon.-Fri. 7:30a.m - 5p.m

24 hour wrecker & towing
After Hours:
Phone: 712-470-6455
Phone: 712-470-1312
FREE ESTIMATE